Hoi An City Tours experience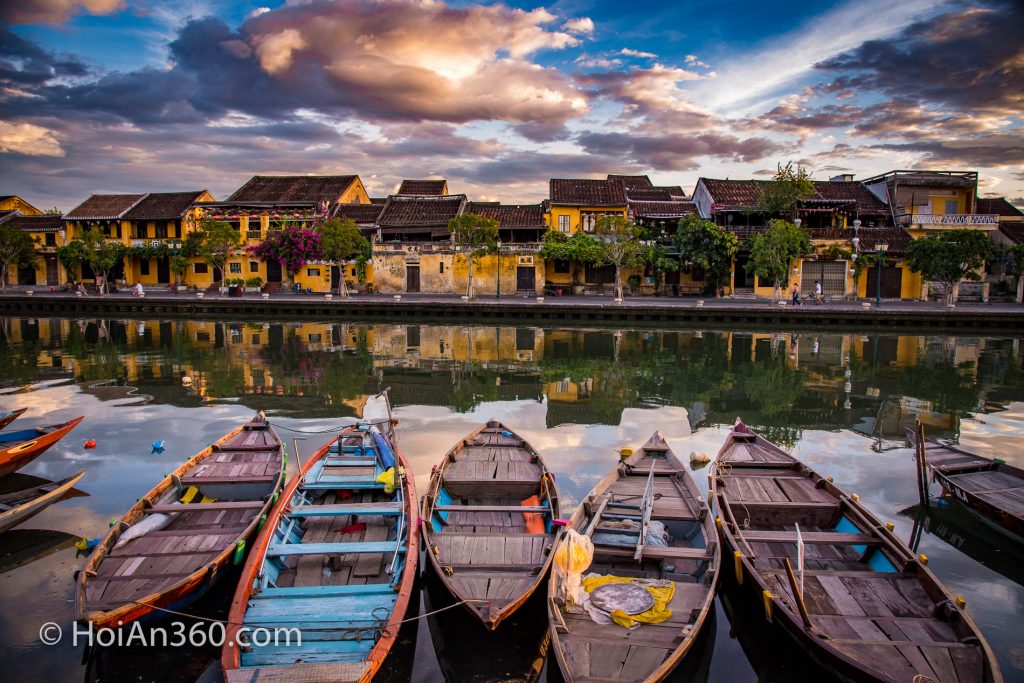 Hoi An City tour
Hoi An World Heritage Site
Hoi An, a highlight destination for million travelers visit Vietnam can not be missed. Hoi An formerly known as "faifo", the town was voted by UNESCO heritage in 1999. Hoi An was a trade port between Vietnam and Europe in early 10th – 16th century. Nowadays, Hoi An becomes the best tourist destination of Vietnam. Beautifully, discovering the old and peaceful town is a choice of majority tourists. Hoi An is covered by impressive an ancient town with many temples ( Phuc Kien assembly hall, Chinese houses and temples, Japanese bridge…), many tailor shops here for tourists can enjoy shopping, multiple traditional villages ( Thanh Ha, Cam Thanh, Kim Bong…), awesome local cuisines ( Bánh Mỳ, Quảng Noodle, Cao Lầu….), especially the colorful lanterns covering all over the town. Many more activities lead by locals promise bring memorable experiences to visitors with our friendly hosts here.
Hoi An City Tour will bring you to all of the must-see sites in Hoi An, you will be able to visit many hard to reach and less well-known places.
– 8:00AM : Pick up the clients at hotels/ hostels & guest houses
– 8:10AM- 2:00PM: Duration of Hoi An City Tour in ancient town with the activities bellow:
+ Phuc Kien Assembly Hall: this Assembly Hall in Hoian has unique architecture and historical significance. 
+  Chinese traditional ancestor houses: we will visit one of Hoian's many ancient houses. At this location, we will explain how the architecture in these traditional houses reflect elements of feng shui and ancient customs. 
+ The Japanese bridge: This is the most famous bridge in Hoian Ancient Town. Built by Japanese entrepreneurs in the 17th century, this famous bridge connects two main streets of Hoian.
+  Hoi An local market: Experience the daily life of locals by visiting an ancient market. This kind of market has existed in Vietnam for a long time.
+ Kim Bong village: Experience the family noodle making clas in a local house
+ Enjoy 3 different Hoi An dishes: Chicken Rice or Quang Noodle
Base on the real condition in Hoi An and our experience as we are locals, we will help you have the best tour and fit your interest.