Slide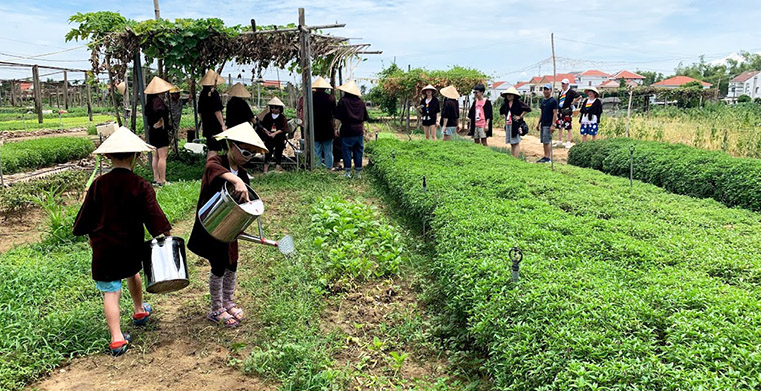 Farming with the Farmers Tours
8.30am – 13.00pm
8.30: Local guide meets you at hotel lobby with bicycle. Ride to Tra Que herb village.
The guide will takes you around the herb garden. There you can join in preparing the land and fertilizing
it with seaweed from the local lake. How they are raking the ground, sowing, watering, picking vegetable
…Then you can take a short rest and enjoy foot soaking before getting to preparing your lunch with many
local delicacies.
13.00: Back to the hotel.
Cost:  450.000VND/person (includes transaction fee,bicycle, farming tools, lunch